Crab Recipes for Cinco de Mayo!
Look no further if you're looking for crab recipes for Cinco de Mayo! We have compiled our favorite's from the site that we or other visitor's have posted. With Cinco de Mayo coming up we wanted crab meat to be included in your menu without having to search far.  
We have 5 recipes to start you out with (and a 6th that is hidden), but first a bit of history....
Brief History of Cinco de Mayo:
Cinco de Mayo celebration is a time to celebrate the culture and achievements of  the Mexican heritage who live in the United States. It is the official anniversary of an early victory by Mexican forces over French forces in the Battle of Pubela on May 5th in 1862. 
Though Cinco de Mayo is not an American federal holiday as organizations, schools and businesses are open and not closed. But it is grandly celebrated in nearly every city across the U.S. with Mexican cultural-type foods, drinks, music and dance.

Celebrating Cinco de Mayo with crab meat is extra special! The Gulf of Mexico is where you can find Dungeness Crab, Blue Crab and Stone Crabs all in one major area. So hand in hand, whatever type of crab meat you are planning to use, these recipes below will serve the celebration well!
You can read more about
Cinco de Mayo and its history, here.
It will open into a new window.
Cinco de Mayo Crab Recipes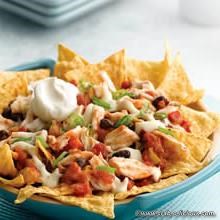 We recently put out Crab Enchiladas recipe in our newsletter, Crab Clique, where all crab-lover's come together and get special crab recipes exclusive to those who sign up! It's a great recipe, so don't miss out!
And, must we add...They ALL pair well with a margarita!!!
Happy Cinco de Mayo!

You can find more holiday crab recipes, here! Mother's Day is on the horizon, so, now is a good time to gather some great ideas for pampering good ol' Mom!
Find more every day crab meat recipes.
Back to the top of Crab Recipes for Cinco de Mayo