Memorial Day Crab Recipes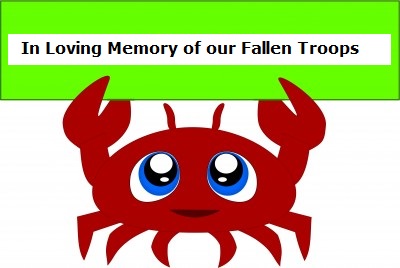 In loving memory and honor of our fallen, we put together these Memorial Day Crab Recipes.
Of all the years of publishing pages on the web, I have to admit, this one is probably been the most emotional of all! We, here, at Crab-O-licious.com don't take for granted the sacrifice of fallen troops lightly. We have fathers and uncle's, cousins and brothers who have served in our armed forces. We don't only remember them, we grieve with appreciation for what they did for our country.
Our favorite "comfort foods" come....
Grilled King Crab Legs
Blue Crab Cakes
Dungeness Crab Cakes
Bakes Crab Rangoon
Crabby Mac-N-Cheese

Crab Toast
But not before we share our favorite Memorial Day quotes....
 "No greater love has no man than this, that a man lay down his life for his friends."-The Bible

We who are left how shall we look again
Happily on the sun or feel the rain
Without remembering how they who went
Ungrudgingly and spent
Their lives for us loved, too, the sun and rain? -Wilfred Wilson Gibson

Cover them over with beautiful flowers,
Deck them with garlands, those brothers of ours,
Lying so silent by night and by day
Sleeping the years of their manhood away.
Give them the meed they have won in the past;
Give them the honors their future forecast;
Give them the chaplets they won in the strife;
Give them the laurels they lost with their life.-Will Carleton
 
Memorial Day Crab Recipes...The Comfort Food!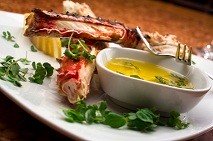 Grilled King Crab Legs
To start it out right, we all love to grill! Doesn't Memorial Day also mark the beginning of grilling season? Just a thought! If you would like the recipe to these
Grilled King Crab Legs,
click in to the link or click on the photo!
Blue Crab Cakes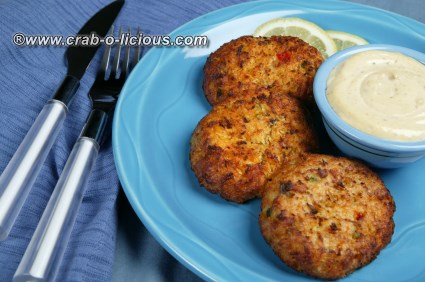 These are for our east coast friends, nothing like
good old fashioned Blue Crab Cakes.
Again, you can click on the photo or the link for this delicious crab cake recipe.
Dungeness Crab Cakes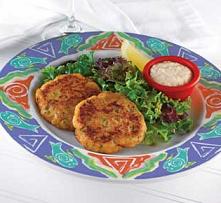 We can't forget our east coast friends, either! Here's a
Dungeness Crab Cake recipe you'll never forget!
Crab Rangoon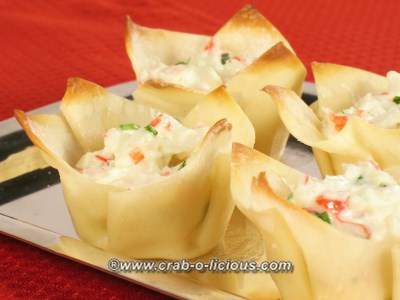 Because frying is just too much work sometimes, this weekend for Memorial Day, mix this
Baked Crab Rangoon
up and put it in the oven. Sit back and relapse a bit, and let the oven bake them to a perfection! Just don't forget to use the timer!!!
Crabby Mac-n-Cheese
We don't know about anybody else, but we sure love this
Crabby Mac-n-Cheese recipe.
This has GOT to be the #1 comfort food of all time! For adults and children!
Crab Toast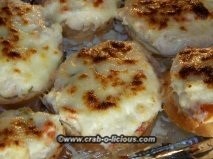 And, last, but surely not least, our Crab Toast and our
Crab Stuffed Mushrooms are worth the share this Memorial Day weekend.
This has been a big hit at home and on our Facebook fan page! We hope this or any of these recipes we picked out for our Memorial Day Crab Recipe collection will bring you much comfort!
Have a safe and comforting Memorial Day Weekend from Crab-O-Licious.com!!!
See more Holiday Crab Recipes, here!  Book mark it for future use!
Try more Crab Meat Recipes
Check out our Crab Recipes Sitemap for more ideas!
Go to Crab-O-Licious Homepage
Go back up to the top of Memorial Day Crab Recipes